The Scout and friends Fan Wikia is growing!

Our wikia is growing and we are expanding our wikia team!

If you would like to join our team of experts, please contact one of the following admins by clicking a photo!



Welcome to the Scout and friends Fan wikia!

At this wikia, you can use your creative talent to create fun stories of the Scout & friends characters, upload your fan art, or just have fun!


You can learn about the Scout and friends characters at the Scout and friends wiki if you are not sure who to write about or draw.
Partnered Wikis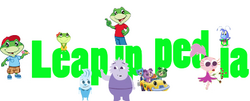 Click a link!